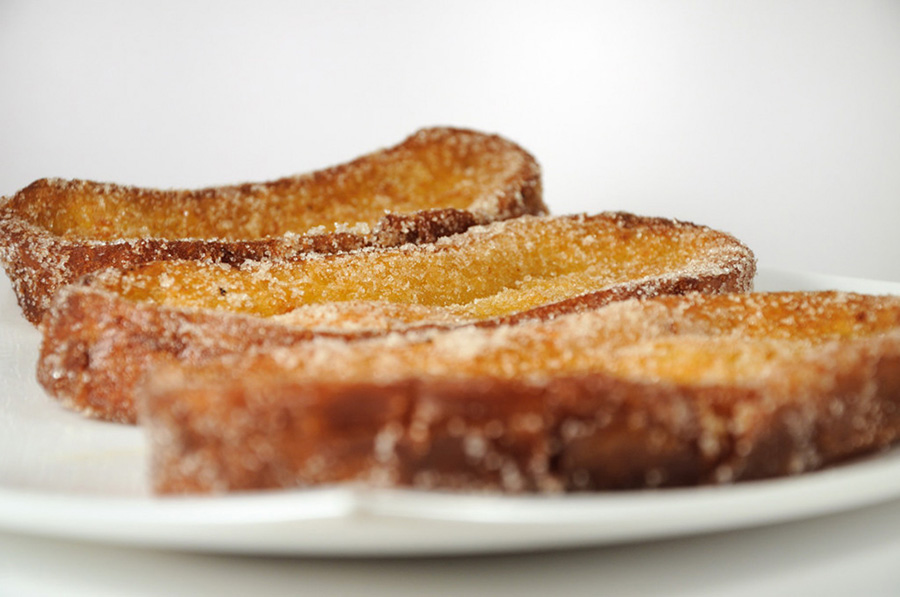 Description:

Traditional "Torrijas" recipe from Sevilla, with their unique flavor and texture from the south of Spain. Typically served during the Holy Week in Seville.

Recipe method:
Put the honey in a saucepan, add a cup of water and a handful of cloves and heat until the mix is diluted.
In the meantime, grab a bowl and mix the wine with a cup of water.
In another bowl, beat the eggs.
After that, dip the slices of bread in the wine and water until they are well soaked but the bread remains firm.
Then take the slices and coat both sides with the beaten egg.
Put some extra virgin olive oil in a pan at medium-high heat. Once the oil is hot, fry the bread slices on both sides and drain them from the excess oil.
Finally, place the Torrijas on a plate and covered them with the desired amount of honey, water and cloves mixture we made right at the start.

Ingredients & Quantities:
600g of bread
4 large eggs
a handful of cloves
½ liter of white wine
½ kg of honey
Olive oil
Water