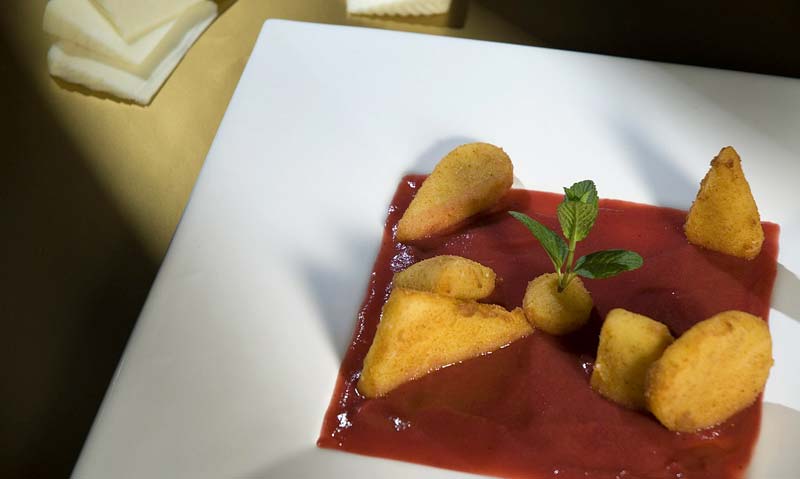 Description

Originally from Albacete, this yummy fried Manchego cheese is served as a Tapa in almost every bar in the city. Ideal as a starter or to share, add raspberry jam for extra flavour!

Recipe method:
Cut the cheese into the desired shape,

around 2 to 3 inches square

dice are a good option.
Pour olive oil into the pan and heat it up.
While the oil is heating, coat the

cheese dice

with

flour, on all sides, if necessary, remove any excess by shaking it off.

When the oil begins to smoke, add the cheese and fry until golden brown.

Put the fried cheese on a dish covered with paper towels for them to absorb any excess oil.

Prepare a plate with raspberry syrup spread over it.
Place the fried cheese dice on top of the dish.

Ingredients & quantities:
300 grams Cured Manchego Cheese
5 tbsp Olive Oil
Flour (for battering)
1 tbsp Spanish extra virgin olive oil
80 grams raspberry jam