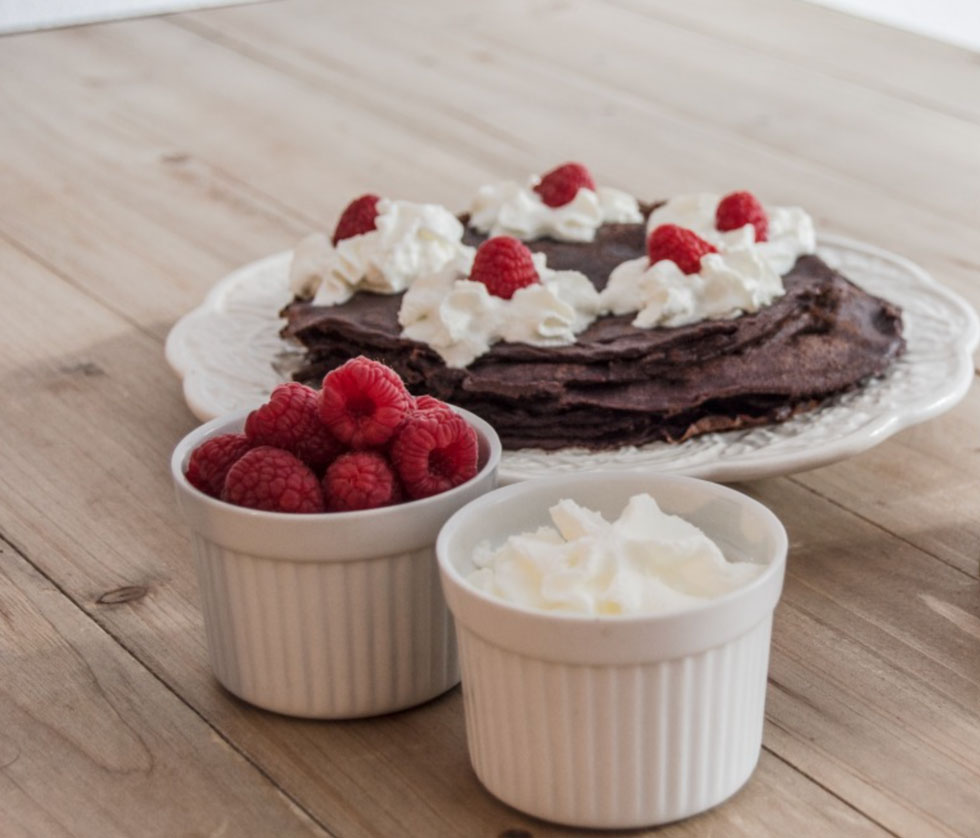 Description:
Crepes are a staple in many different cultures in the world. This tasty, versatile treat made with our Valor Cao and raspberries is perfect for brunch, lunch and definitely dessert!
Recipe method:
In a large bowl mix together flour, sugar and valor cao chocolate (with a pinch of salt) until well combined. Add in the eggs, and mix until the mixture forms a paste. Finally, we will need to add the milk without stopping to whisk.

Leave the batter to rest in the fridge for 2 hours.

Heat a small skillet (or crepe pan) to a high temperature. Smear some butter into the pan and then place a small amount of batter into the skillet and swirl it around until the batter covers the bottom of the pan. When the crepe is slightly browned flip it over and let the other side brown.

The last step is to decorate them with cream, raspberries and sugar (or any other toppings and fillings you desire)

Ingredients and quantities:
30 grams of valor cao chocolate.
75 grams of flour
30 grams of sugar
2 eggs
175 ml of milk
25 grams of melted butter